Skip to Content
Quality Transmission Diagnostics & Repair
If you've been experiencing a transmission problem and aren't sure about the extent of the issue, it is vital to seek professional auto service as soon as possible. The transmission system provides power and acceleration to your vehicle's wheels and when it fails to adequately operate, a minor problem can develop into a more serious, costly, and dangerous circumstance. At AAMCO BHM - Birmingham - Downtown, we're highly trained and experienced in providing quality automotive repair and maintenance services for drivers throughout Birmingham, AL and the surrounding communities. Our industry experience encompasses the full range of auto repair, including specialized expertise performing work on both automatic and manual transmissions for vehicles of all makes and models. If you suspect an issue with your vehicle's transmission, it's time to schedule service! Schedule an appointment with us today and have one of our experts take a look under the hood. We'll have you back on the road in no time.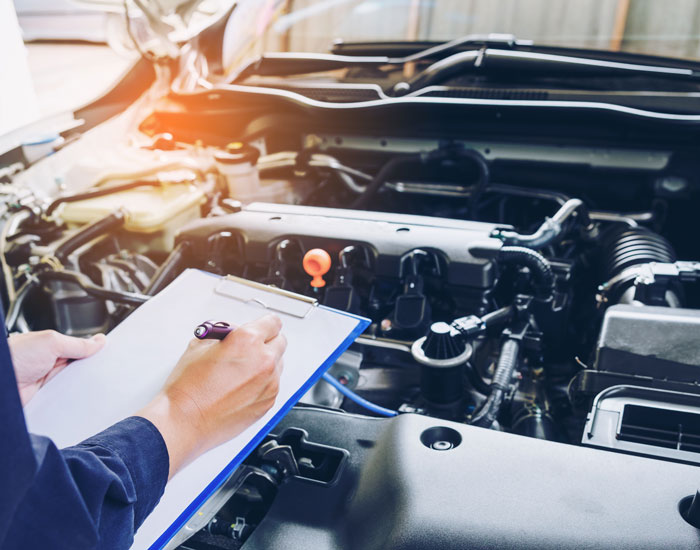 Is Your Transmission in Question? We Have Answers
Transmission problems can often only require a simple adjustment or a minor repair but don't run your vehicle to the brink of failure. When a faulty or failing transmission is left unchecked, a slight complication can lead to a much more significant and costly threat to your vehicle's long-term ability and safety while on the open road. A transmission issue is undoubtedly a serious issue but keeping your transmission in good health is simple and efficient at AAMCO BHM - Birmingham - Downtown. Using industry-leading diagnostic technology, we go above and beyond and take the time necessary to properly assess, pinpoint, and resolve any automatic or manual transmission issue.
When you choose us for your transmission service, we'll meticulously inspect every critical component in a multi-point scan. Our technicians evaluate all electronic components, sensors and solenoids, and wiring using a proprietary AAMCO technical database, assuring only the necessary services are recommended. From routine maintenance to complex transmission decline, we're up to the challenge!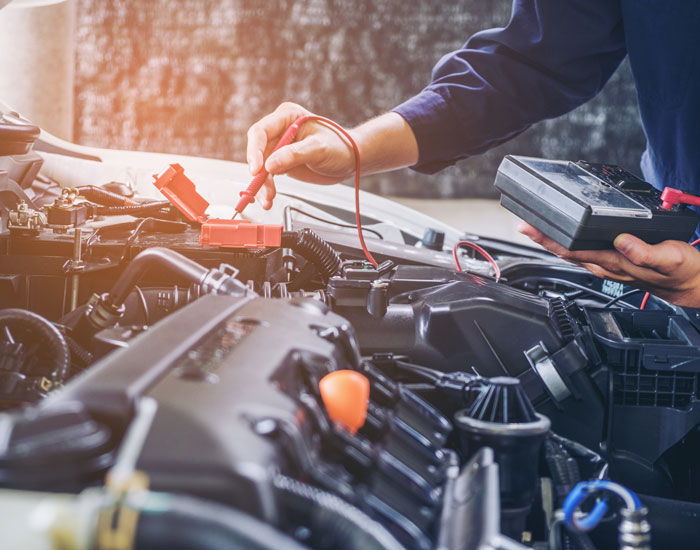 Watch for Telltale Signs of Transmission Failure
While many vehicle owners are familiar with the inner workings of their car or truck, efficiency and performance begin to decline as the miles add up. Although normal wear and tear is par for the course, ignoring common signs of malfunction will eventually result in complete failure and a very expensive restoration or replacement plan. Transmission issues can be difficult to diagnose, so we highly recommend seeking timely service if you've noticed any of the following concerns:
Slipping Gears
Burning Smells
Delayed Acceleration
Leaking Fluid
Check Engine Light
The Dependable Auto Service Birmingham Trusts
Over the years, we have continued to establish a reliable automotive care center that emphasizes world-class service and delivers the most thorough, personalized, and affordable auto repair solutions available in the Birmingham area. As your dedicated repair resource, our team of technicians will identify and address the early symptoms of transmission failure and ensure your vehicle remains fit for the road. If your transmission needs service, contact us and ask about our special discounts and flexible financing options today.
Get Your Free Inspection Today