Skip to Content
Auto Services in Birmingham, AL
Call for a Free Appointment! No Obligation.
Birmingham's Full-Service Auto Repair Solution
Drivers need a dependable vehicle they can rely on for their daily commute. When their vehicle starts behaving strangely, they turn to AAMCO BHM - Birmingham - Downtown, where we provide world-class transmission and auto repair services for motorists throughout Birmingham, AL and the surrounding communities. Our team of highly trained and experienced technicians can perform a complete range of quality auto diagnostics and repair services for vehicles of all makes and models. Using state-of-the-art tools and the latest in advanced automotive technology, we have the expert ability to deliver reliable, comprehensive, and affordable results for your car when you need them the most. Enhance the performance and longevity of your car and bring it to our shop today.
We'll Prolong Your Prized Possession
As a local company with a nationwide presence, we've established a distinguished reputation of trust and a transparent, hassle-free auto repair experience. Our primary focus is to ensure you get the service you deserve to keep your vehicle on the road safe and sound. When Birmingham drivers experience car problems, there are several reasons why we are the superior choice for auto services: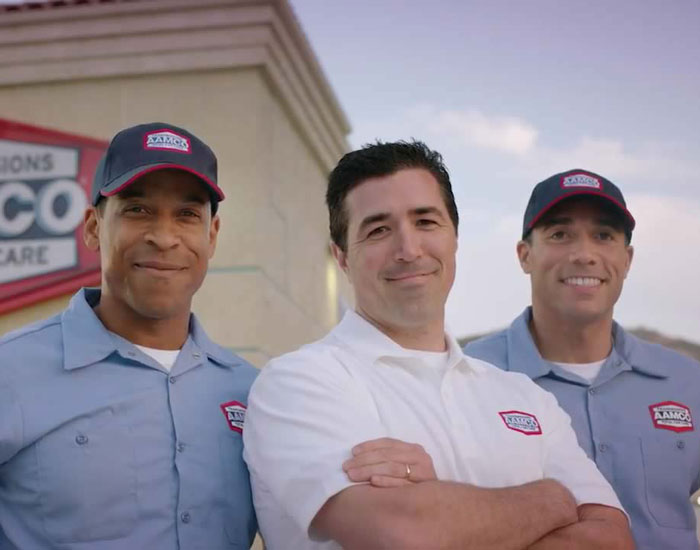 Nationwide Warranties – We are a part of the large AAMCO brand, with auto repairs backed by the industry's top-tier nationwide warranties.
Advanced Automotive Technology – We can accurately resolve internal issues involving complex automotive components using state-of-the-art, computer-assisted diagnostics.
Quality Routine Maintenance – Skip the local dealership for manufacturer-recommended maintenance and repairs and discover the AAMCO difference.
Transmission Experts – The AAMCO brand is widely recognized throughout the nation as the experts in transmissions, brakes, and auto repairs.
Fleet Services Contracts – Local businesses that utilize a fleet of vehicles can count on our efficient, affordable services to keep their operations running smoothly.
Payment Plans With No Credit Check
Car Troubles? We've Got You Covered
Whether you're seeking maintenance and a simple tune-up or you're vehicle isn't running the way it should, trust the expert auto mechanics at AAMCO BHM - Birmingham - Downtown to provide the thoughtful, professional care your car demands. While there are many auto shops in the region, discover why Birmingham motorists choose us for their automotive solution. Let us take the stress and worry out of your auto issue! We'll be happy to look after your car in its time of need with a complimentary multi-point inspection. Don't let a sluggish vehicle or a check engine light ruin the day. Our automotive team is the formidable defense at the first sign of trouble. Schedule your auto service with us today and be sure to ask about our exclusive discounts and flexible financing options!
Schedule Your Appointment Today!
Book Your Car Repair Service
Phone
Address
2610 6th Avenue South
Birmingham, AL 35233
Hours of Operation
Monday: 8:00 AM – 5:00 PM
Tuesday: 8:00 AM – 5:00 PM
Wednesday: 8:00 AM – 5:00 PM
Thursday: 8:00 AM – 5:00 PM
Friday: 8:00 AM – 5:00 PM
2610 6th Ave S, Birmingham, AL 35233, USA